Sika Viscocrete 25 MP 20Ltr
SKU: 003VC25MP20
Sika Viscocrete 25 MP 20Ltr
POA
POA
2 company wide current stock level
Enquire Now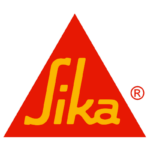 Sika Viscocrete 25 MP 20Ltr
Description:
Sika® ViscoCrete®-25 MP (GB) is based on unique polycarboxylate polymers technologies. Sika® ViscoCrete ®-25 MP (GB) is a liquid admixture for concrete which is used as an accelerating high range water reducer or superplasticiser. The product provides fast adsorption resulting in highly efficient dispersion and potential reduction in mixing time. It meets the requirements of BS EN 934-2.
Uses:
Sika® ViscoCrete®-25 MP (GB) is a unique product that is suitable for the production of ready mixed concrete as well as precast operations.
Application that requires excellent workability and
early strength development.
Concrete with high water reduction to meet low w/c
 ratio requirements
High performance concrete
Self-compacting concrete
 Concrete containing crushed rock fines
Advantages:
Quick mixing
 Ideally suited for use in SCC and flowing concretes
High water reductions resulting in higher strengths and densities
 Reduced permeability
Fast strength development
Improved flow
Reduced shrinkage and creep
Advantages in mix cost savings
Precast energy savings
Consistent performance of the concrete
 Chloride free
 Extended consistence retention
Sika Viscocrete 25 MP 20Ltr
POA
POA
2 company wide current stock level
Enquire Now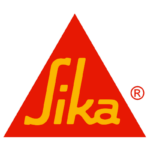 Reviews
Only logged in customers who have purchased this product may leave a review.