SikaCor 6630 3ltr Group 1 RAL
SKU: 003c663g13
SikaCor 6630 3ltr Group 1 RAL
POA
POA
0 company wide current stock level
Enquire Now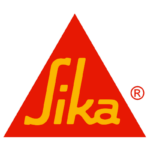 SikaCor 6630 3ltr Group 1 RAL
Description
SikaCor®-6630 System and SikaCor®-6630 Primer SikaCor®-6630 System is a low-solvent, oxidative drying high-build coating with active corrosion protection pigments based on modified synthetic resin combination. Low solvent content according to Protective Coatings Directive of German Paint Industry Association (VdL-RL 04).
Uses
SikaCor®-6630 System may only be used by experienced professionals. For weather resistant, high-build coatings on steel and galvanizing in rural to industrial and marine atmosphere: pipelines, bridges, metal facades, roofs, lattice masts, street lights, wall- and ceiling cladding, outside protection of silos.
Suitability on galvanized steel is confirmed by independent test report. Particularly suited for maintenance coating. Versatile application on stainless steel, copper, aluminium and hard PVC and timber. Not suitable for windows and doors.
Advantages
Low solvent content, easy to apply and environmental friendly
Excellent corrosion protection even in chemically aggressive atmosphere
Excellent adhesion to steel, galvanized surfaces, stainless steel, copper, aluminium, hard PVC and timber
Good corrosion protection even on manually de-rusted surfaces
Excellent colour-shade retention and chalking resistance
Non-brittling due to an unique binder combination
SikaCor 6630 3ltr Group 1 RAL
POA
POA
0 company wide current stock level
Enquire Now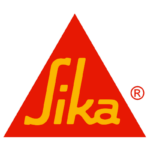 Reviews
Only logged in customers who have purchased this product may leave a review.