Sikafloor 81 EpoCem 23kg
SKU: 003f810ec23
Sikafloor 81 EpoCem 23kg
POA
POA
0 company wide current stock level
Enquire Now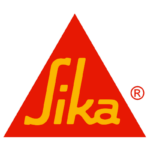 Sikafloor 81 EpoCem 23kg
Description
Sikafloor®-81 EpoCem® is a three part, epoxy modified cementitious, fine textured mortar for self smoothing floor screeds in thin layers of 1.5 to 3 mm.
Uses
Sikafloor®-81 EpoCem® may only be used by experienced professionals.
As a Temporary Moisture Barrier (TMB) (min. 2 mm thick) allowing the application of Epoxy, Polyurethane and PMMA* resin floors requiring dry substrates, over high moisture content substrates, even green concrete, for a lasting solution.
As a self-smoothing screed for:
Levelling or patching horizontal concrete surfaces, in new work or repairs, in aggressive chemical environments
Floor topping on non ventilated damp substrates without particular aesthetic requirements
Levelling layer under Epoxy, Polyurethane and PMMA* floor coatings / screeds, tiles, sheet floors, carpets or wooden floors
Repair and maintenance of monolithic and vacuum concrete floors
Designed for use on cementitious substrates:
Suitable for moisture control (Principle 2, method 2.3 of EN 1504-9)
Suitable for physical resistance (Principle 5, method 5.1 of EN 1504-9)
Advantages
Can be top coated with resin based floors after 24 hours (+20ºC, 75% r.h.)
Prevents osmotic blistering of resin based coatings over damp substrates
Economical and fast, easy application
Good levelling properties
Impervious to liquids but permeable to water vapour
Frost and de-icing salt resistant
Good chemical resistance
Thermal expansion properties similar to concrete
Excellent bond to green or hardened concrete whether damp or dry
Excellent early and final mechanical strengths
Excellent resistance to water and oils
Ideal preparation for smooth surface finishes
For internal use
Contains no solvents
Sikafloor 81 EpoCem 23kg
POA
POA
0 company wide current stock level
Enquire Now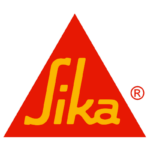 Reviews
Only logged in customers who have purchased this product may leave a review.