Sikafloor CureHard 24 200ltr
SKU: 003ch24200
Sikafloor CureHard 24 200ltr
POA
POA
0 company wide current stock level
Enquire Now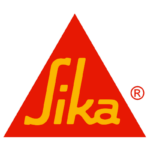 Sikafloor CureHard 24 200ltr
Description
Sikafloor® CureHard-24 is a high solids, one part, clear sodium silicate based liquid to cure, harden and seal fresh or hardened concrete.
Uses
Sikafloor® CureHard-24 may only be used by experienced professionals.
Horizontal old or new concrete surfaces, where a hard surface with light to moderate abrasion resistance is required e.g. warehouses, industrial plants, stores, shopping malls, parking structures, service stations, hangars etc.
On concrete slabs where no specific curing efficiency or standards are required
Suitable for interior or exterior applications
Dust-proofing of prefabricated concrete elements
Suitable for protection against ingress (Principle 1, method 1.2 of EN 1504-9)
Suitable for physical resistance (Principle 5, method 5.2 of EN 1504-9)
Benefits
Ready to use
Easy to apply
Improved chemical and abrasion resistance compared to untreated concrete
Reduced dusting of concrete floors
Slightly reduces loss of water of new concrete while setting
Improves cleanability
Non-yellowing
Good penetration
Solvent free
Colourless and odourless
Sikafloor CureHard 24 200ltr
POA
POA
0 company wide current stock level
Enquire Now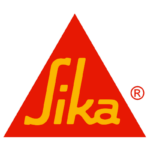 Reviews
Only logged in customers who have purchased this product may leave a review.