Sikagard 700S Aquastop 20ltr
SKU: 003700s
Sikagard 700S Aquastop 20ltr
POA
POA
0 company wide current stock level
Enquire Now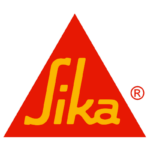 Sikagard 700S Aquastop 20ltr
Description
A one part solvent based water repellent impregnation for absorbent cementitious substrates. It penetrates well into the open pores of the substrate, providing durable water repellency, while still allowing water vapour diffusion in both directions. Sikagard®-700 S complies with the requirements of EN 1504-2 for hydrophobic Impregnation (penetration depth class I).
Uses
Used as water repellent and colourless protective surface treatment absorbent exposed materials such as concrete, cementitious rendering, concrete tiles, fibre cement, brickwork (clay and lime sand, non-vitrified), natural stone etc. Can also be used as hydrophobic primer under solvent based or water based protective coatings. Used as water-repellent impregnation (hydrophobic treatment) for absorbent substrates such as concrete in civil engineering or building concrete structures.
Suitable for protection against ingress (Principle 1, method 1.1 of EN 1504-9)
Suitable for moisture control (Principle 2, method 2.1 of EN 1504-9)
Suitable for increasing the resistivity (Principle 8, method 8.1 of EN 1504-9)
Advantages
Reduction of capillary water absorption.
Reduces efflorescence.
Reduces dirt penetration into the pores.
Improves thermal insulation.
Can be overcoated with solvent based and dispersion coating.
Higher durability and resistance than conventional silicone based treatments.
Does usually not change the appearance of the substrate.
Reduces chloride ion ingress and movement.
Sikagard 700S Aquastop 20ltr
POA
POA
0 company wide current stock level
Enquire Now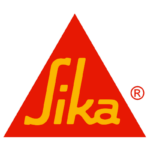 Reviews
Only logged in customers who have purchased this product may leave a review.