Sikalastic D-15 RoofPro Advanced RAL:7015 Slate Grey 15ltr
SKU: 003SLRPA7015
Sikalastic D-15 RoofPro Advanced RAL:7015 Slate Grey 15ltr
£477.92 (inc. VAT)
£398.27 (Ex. VAT)
0 company wide current stock level
Enquire Now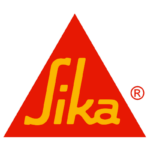 Sikalastic D-15 RoofPro Advanced RAL:7015 Slate Grey 15ltr
Description:
Sikalastic® D-15 RoofPro Advanced is a 1-part polyurethane reinforced cold-applied liquid membrane. It provides a flexible seamless waterproofing solution using Sika's unique i-Cure technology.
Uses:
Designed for the following waterproofing applications:
Roof waterproofing for new construction and refurbishment projects
Unreinforced waterproofing system for profiled metal roofs
Reinforced waterproofing of flat and pitched roof structures
Waterproofing structures with numerous details such as penetrations drains roof lights and complex geometry
Waterproofing existing substrates of concrete bituminous felt and coatings brick stone asbestos cement metal wood unglazed ceramic tiles
For exterior use only
Sikalastic® D-15 RoofPro Advanced may only be used by experienced professionals.
Advantages:
1-Part ready to use
Low maintenance
Seamless
Easy and quick application by brush roller or spray
Suitable for trafficable areas
Vapour permeable
Good UV resistance and colour stability
Retains flexibility at low temperatures
Cold applied – requires no heat or flame
Moisture triggered technology develops early rain resistance
Good elastic properties
Low temperature application > +2 °C
Sikalastic D-15 RoofPro Advanced RAL:7015 Slate Grey 15ltr
£477.92 (inc. VAT)
£398.27 (Ex. VAT)
0 company wide current stock level
Enquire Now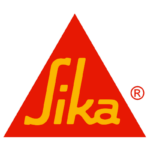 Reviews
Only logged in customers who have purchased this product may leave a review.