Sikaplan 1652 Bonded VOC Gas Barrier 1.9m x 25m
SKU: 0031652BVOCGB1.9x25
Sikaplan 1652 Bonded VOC Gas Barrier 1.9m x 25m
POA
POA
0 company wide current stock level
Enquire Now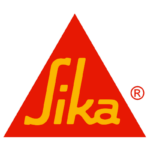 Sikaplan 1652 Bonded VOC Gas Barrier 1.9m x 25m
Description
Sikaplan®-1652 Bonded VOC Gas Barrier is a pre-applied fully bonded waterproofing membrane incorporating Sikaplan®-1651 Loose VOC Gas Barrier membrane and a heavy duty virgin polypropylene geotextile. The geotextile is laminated to the membrane to provide a dual function; protecting the membrane from damage and providing an integrated 'bond' to poured concrete, ensuring a fully bonded waterproofing barrier which has exceptionally high resistance to ground gas and VOCs. Sikaplan®-1652 Bonded VOC Gas Barrier is used for the Gas/Waterproofing/Tanking of underground structures where harmful ground gases are anticipated.
Uses
Suitable for use as a ground gas hydrocarbon protection and waterproofing at ground level or below ground installations.
Advantages
Quick and easy installation
 Can be a fully welded system
 High resistance to ground gases
 Exceptional chemical resistance
 Manufactured to meet the most up-to-date British Standards and guidance
 Long-term durability (performance guaranteed for the lifetime of the building)
Sikaplan 1652 Bonded VOC Gas Barrier 1.9m x 25m
POA
POA
0 company wide current stock level
Enquire Now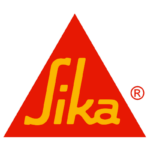 Reviews
Only logged in customers who have purchased this product may leave a review.