Stopseal Ablative Spray Grade Coating White 5kg Pail
SKU: 175SSASGCW5
Stopseal Ablative Spray Grade Coating White 5kg Pail
£29.81 (inc. VAT)
£24.84 (Ex. VAT)
0 company wide current stock level
Enquire Now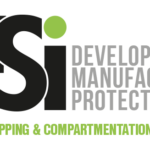 Stopseal Ablative Spray Grade Coating White 5kg Pail
Description
Stopseal® Ablative Coating is a highly advanced flexible coating for use when installing the Stopseal® Batt System. The Stopseal® Ablative Coated is used to seal in the Stopseal® Batt to reinstate the fire resistance performance of wall and floor constructions where apertures are penetrated by single or multiple services.
Stopseal® Ablative Coating is tested and Certified as part the FSi Fire Stopping range. The Stopseal® Ablative Coating when used as part of the Stopseal® Batt System can be installed across a variety services and substrates including,
Flexible and Rigid Walls
Rigid Floors
Multi-Service penetrations
Blank Openings
Head of Walls
Uses
To reinstate fire resistance through walls and floors
Prevention of air leakage
Maintains Acoustic performance
Assumed working life 30 years
For internal use
Benefits
Highly flexible, high performance flexible ablative coating, making cutting and install easy
Simple to install, through spray or brush application.
Tested practically, with the installer in mind.
Provides smoke seal.
Manufactured and tested alongside the entire FSi Fire Stopping range in the UK.
Stopseal Ablative Spray Grade Coating White 5kg Pail
£29.81 (inc. VAT)
£24.84 (Ex. VAT)
0 company wide current stock level
Enquire Now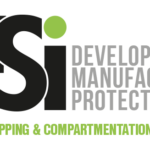 Reviews
Only logged in customers who have purchased this product may leave a review.