Supercast SWX 600ml
SKU: 002swx600
Supercast SWX 600ml
£83.54 (inc. VAT)
£69.62 (Ex. VAT)
24 company wide current stock level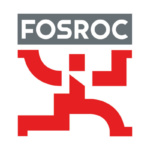 Supercast SWX 600ml
Description:
Supercast SWX is a grey, elastomeric water-swellable gun applied paste. Supercast SWX can be used as a swellable adhesive to adhere Supercast SW waterstop to concrete. It has the capability to fill undulations and surface holes in the concrete beneath the waterstop and swell into these when required.
Supercast SWX also enables Supercast SW sections to be linked into conventional Supercast PVC waterstop networks. This allows the use of Supercast PVC for expansion joints and Supercast SW for construction joints whilst maintaining an integrated waterproofing network.
Uses:
Integral sealing for construction joints in concrete cast in-situ. Convenient and problem solving in situations where a conventional waterstop would require complex shuttering. Typical uses include secant piled and diaphragm walled basements, pile caps and casting against old concrete. The Supercast SW range can provide simple solutions to detailing pipe entries, construction joints in the vertical plane and to kicker joints. They can be linked to Supercast PVC waterstops to give an effective combination of waterstops which maintain network continuity.
Advantages:
Easy to install by adhesive bonding, or by casting into joint faces
 Supercast SWX enables full integration of Supercast SW and Supercast PVC networks
Supercast SW Adhesive and Supercast SWX can be applied to damp substrates
 Solves detailing problems in conjunction with Supercast PVC waterstops
 Swelling properties unaffected by long term wet/dry cycling
 Tolerant of salts in concrete and groundwater
 Sustains effective seal in wet conditions
 Highly adaptable to accommodate complex joint shapes
Supercast SWX 600ml
£83.54 (inc. VAT)
£69.62 (Ex. VAT)
24 company wide current stock level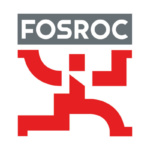 Reviews
Only logged in customers who have purchased this product may leave a review.