Watco Masonry Waterproofer 5Ltr
SKU: 092MW5
Watco Masonry Waterproofer 5Ltr
POA
POA
0 company wide current stock level
Enquire Now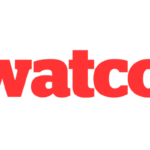 Watco Masonry Waterproofer 5Ltr
Description:
Watco Masonry Waterproofer is a colourless, breathable water repellent treatment for brick, concrete and stone walls. It is supplied
as a cream that is applied to the wall surface in a single coat using a roller or brush.
Watco Masonry Waterproofer is easier to apply and penetrates much deeper than traditional liquid systems. It can penetrate
brickwork by up to 12mm, giving better protection against wind-driven rain. It does not block pores, but lines them with silanes and
siloxanes which repel water but still allow the substrate to breathe.
Watco Masonry Waterproofer penetrates more deeply than the small cracks in the surface that compromise the performance of
ordinary waterproofers. The deeper penetration also means the treatment takes longer to be eroded by weathering, and gives better
protection against wind-driven rain.
Its white cream appearance makes it easy to ensure complete coverage. In an hour the coating will have started to penetrate the
wall and turned clear. After 24-48 hours it will reach maximum penetration and cannot be seen easily.
Watco Masonry Waterproofer is highly resistant to UV light and has a life expectancy of 20 – 30 years.
Features :
• Easy to use cream formula
• Penetrates more deeply than conventional water repellents
• Resists driving rain
• Helps keep buildings drier and warmer
Watco Masonry Waterproofer 5Ltr
POA
POA
0 company wide current stock level
Enquire Now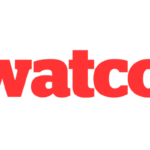 Reviews
Only logged in customers who have purchased this product may leave a review.