webertec EP TAG 6.4kg
SKU: 001eptag
webertec EP TAG 6.4kg
£156.70 (inc. VAT)
£130.58 (Ex. VAT)
0 company wide current stock level
Enquire Now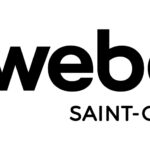 webertec EP TAG 6.4kg
Description:
webertec EP TAG is a specially formulated epoxy resin system for securing horizontal fixings, such as dowel bars, starter bars, threaded studding and bolts into concrete or brickwork. A high-strength, corrosion- and chemical-resistant anchoring is obtained, where speed of installation and early application of load is required. The thixotropic nature of the material ensures that the mixed resin stays in the hole after injection. Conforms with BS EN 1504-6.
Features & Benefits:
Quick and easy cartridge loading with mixed material
Large pack economy with the facility of small mixes to minimise wastage
Easy to mix and place.
Very high strengths – approximately 60 N/mm2 at 4 days
Minimal shrinkage – when used in anchoring, the grout remains in contact with all faces of the hole and fixing
Can be used for injection of larger cracks in concrete or brickwork where low viscosity resins are not appropriate
Thixotropic nature ensures anchor grout remains in the hole
Epoxy resin based, able to withstand dynamic and cyclic loading on bolts
Uses:
Fixing: Dowel bars, Starter bars, Threaded studding & Bolts
Fixing reinforcement in structural brickwork
Sealing and gap filling
webertec EP TAG 6.4kg
£156.70 (inc. VAT)
£130.58 (Ex. VAT)
0 company wide current stock level
Enquire Now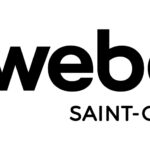 Reviews
Only logged in customers who have purchased this product may leave a review.