webertec force carbon sheet C240 200g x 300mm width
SKU: 001fcsc240x300
webertec force carbon sheet C240 200g x 300mm width
POA
POA
0 company wide current stock level
Enquire Now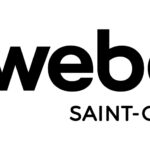 webertec force carbon sheet C240 200g x 300mm width
Description:
webertec force carbon sheet is a uni-directional sheet for structural confinement reinforcement, manual wrap lamination and tensile strength reinforcement to structural members. Manufactured by S&P, Switzerland, the sheet is available in two grades and applied with webertec force EP primer and webertec force EP bonding adhesive to form part of the webertec force composite strengthening system.
Features & Benefits:
Lightweight and easy to apply
High strength to weight ratio
Minimal applied thicknesses
Very flexible for details and easy to mould in situ around complex shapes
Corrosion resistant
Two grades of carbon fibre enabling selection in design
Impact resistant
Factory produced with consistent mechanical properties
Small, easy-to-handle rolls allowing precise location and embedment
Unidirectional fibres allowing utilisation of high-strength fibres
Special widths can be manufactured for specific projects
Uses:
Confinement reinforcement for structural strengthening
Shear
Impact resistance
Strengthen against tensile stresses and bending
Circular and square members
Control crack propagation
Used in conjunction with webertec force carbon plate for combined tensile strengthening and wrap reinforcement
Typical applications:
Columns
Beams
Chimneys
Silos
Tunnels
webertec force carbon sheet C240 200g x 300mm width
POA
POA
0 company wide current stock level
Enquire Now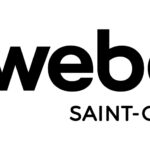 Reviews
Only logged in customers who have purchased this product may leave a review.