Our Resapol Southampton technical team was contacted in February 2021 in order to assist with recommending and supplying a selection of suitable products for the complete construction of a swimming pool based within Hampshire.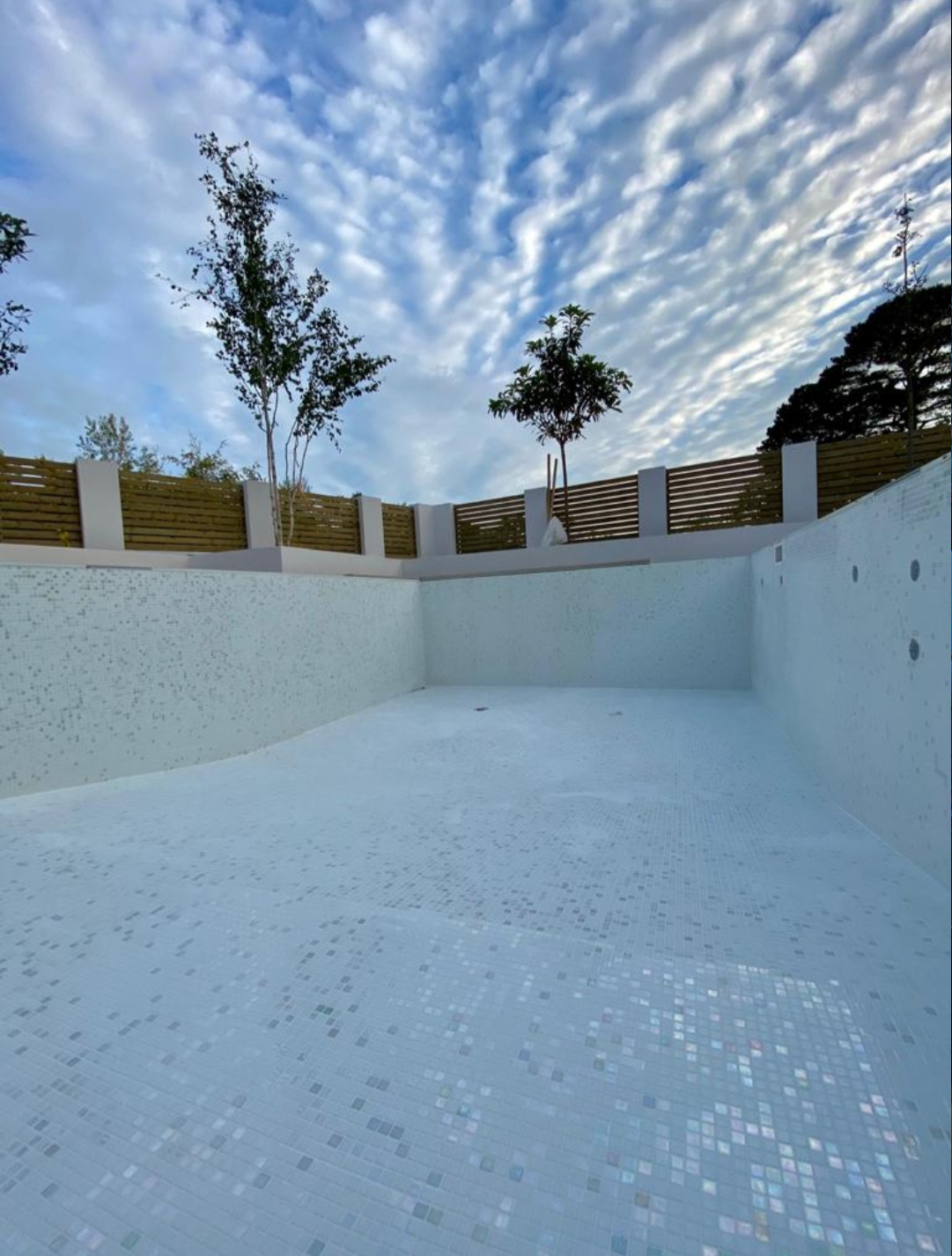 After delving deep into the job specifics our Southampton team initially recommended several systems from differing manufacturers, supplying suitable literature as well as explaining the application and benefits of each allowing the client to make an informed decision. Richard took a liking to the Ardex system and subsequently the Ardex team, headed by Area Sales Manager Michael Meyer, jumped on board by offering excellent support & advice throughout the process before recommending the full Ardex swimming pool system as a potential solution. The main emphasis of the project was to not only construct the pool and to waterproof the whole structure, but to also focus on bringing the completed project to life with the clever use of grouts & mosaics.
The Ardex complete swimming pool system consists of; Ardex AM 100, Ardex S 7 Plus, Ardex SK 12, Ardex X 77, Ardex A 38 & Ardex-Flex FS. Ardex AM 100 is a pre-blended sand and cement render, requiring only the addition of water to produce a slump free mortar. Ardex S 7 PLUS creates a waterproof coating that ensures swimming pools are watertight and free from leaks. Ardex SK 12 is a crack bridging junction tape. Ardex X 77 is a flexible standard set tile adhesive specifically engineered to fit today's tiles with ease, whilst also providing additional performance benefits. Ardex A 38 produces an ultra-rapid drying floor screed which can be walked on after just 3 hours, regardless of thickness. Ardex-Flex FS is tile grout that comes in a range of attractive colours that is formulated to blend to a uniform colour ensuring a consistent, streak-free finish that is tailor made for swimming pools whenever mosaics are present.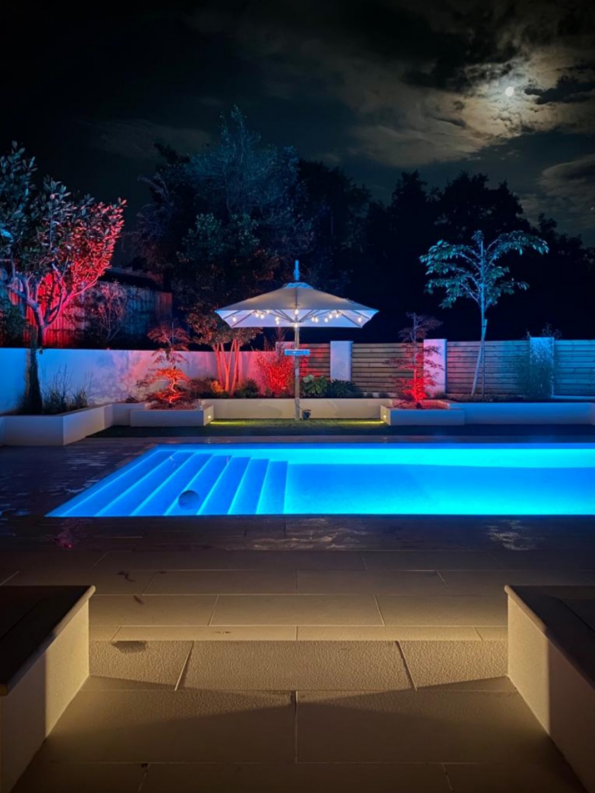 When combined, the products create a fool-proof system that accommodates all of the typical challenges that come from a swimming pool project. The completed system provides a complete and long lasting structure that was subsequently brought to life with Ardex-Flex FS, which was utilised in between the pools mosaics to create a visually strong and professional finish. As you can see from the below images, the completed project was a huge success; the combination of the clean tiling alongside the multi-coloured lighting scheme has worked extremely well in creating strong a visually impressive swimming pool and surrounding area.
Resapol technical sales advisors are well equipped in recommending the perfect solutions based upon your specific needs, in house training on our multitude of systems take place all year round ensuring we are up to date on the latest and greatest products on the market. Simply contact your local depot to find out how we can become the foundation to your success.