Acrypol Metal-kote Grey 20kg
SKU: 121APMKG20
Acrypol Metal-kote Grey 20kg
£232.80 (inc. VAT)
£194.00 (Ex. VAT)
0 company wide current stock level
Enquire Now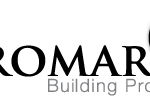 Acrypol Metal-kote Grey 20kg
Description
METAL-KOTE is an environmentally friendly, oil based waterproof roof coating. It is specifically produced for the protective coating or re-coating of metal roofs, including those which may be suffering from the effects of corrosion.This particularly affects overlaps, in the case of plastic coated varieties (Plastisol), where the corrosion enters through the unprotected edges, causing widespread damage to the roofing panels..
Features & Benefits
METAL-KOTE is exclusively formulated by ACRYPOL PRODUCTS LIMITED and combines simple application with outstanding product durability. Continuous research, improvement and development has produced a specialist coating that can be applied in a single coat over metal and plastic coated (Plastisol) metal roof varieties. This includes:
Warehouses
Factories
Leisure Centres
Local Authority Housing
Schools & Colleges
Private Residential
Garages
METAL-KOTE can be applied directly, in a single coat, over these surface types:
DoE Buildings
Farm Buildings
Sheds
Utility Buildings
Storage Buildings
Office Buildings
Mobile homes and caravans
Acrypol Metal-kote Grey 20kg
£232.80 (inc. VAT)
£194.00 (Ex. VAT)
0 company wide current stock level
Enquire Now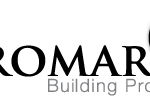 Reviews
Only logged in customers who have purchased this product may leave a review.