Adcor SAS 500 S 20mm x 25mm x 5m
SKU: 007SAS500S
Adcor SAS 500 S 20mm x 25mm x 5m
POA
POA
0 company wide current stock level
Enquire Now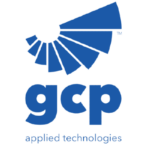 Adcor SAS 500 S 20mm x 25mm x 5m
Description:
Adcor® SAS 500S is a swellable hydrophilic waterstop that provides a continuous bond to substrates preventing water entry through joints in concrete sub-structures. It allows quick installation in any construction assembly making it the smart choice over nail and mesh fixing.
Adcor® SAS 500S combines GCP's proven self adhesive SIS technology with the Adcor® conformable swellable polymer/butyl rubber waterstop strip that expands when in contact with water.
Adcor® SAS 500S bonds on concrete metal or PVC substrates. It is designed for the engineer who wants a continuously well sealed joint and the applicator who wants a fast and easy way to apply a swellable hydrophilic waterstop between the steel reinforcing bars in vertical horizontal & overhead surfaces. You simply peel the release paper and press the strip onto a clean surface to install it.
The sealing of the joint is achieved by the expansion of Adcor®. When fully encapsulated by poured concrete the expansive forces form a seal against concrete faces. The seal resists hydrostatic pressure stopping water from entering sub-structures.
Adcor® SAS 500S has been specifically developed to provide a faster waterstop application and higher performance than conventional bentonite or other swellable rubber waterstops.
Advantages:
Faster safer installation without fixings or tools.
Strong instant adhesion to substrates in any position (horizontal vertical or overhead).
Easy application between steel bars.
All in one – fixing and swelling waterstop.
Conformable – can be installed onto a variety of irregular geometrical substrates.
Controlled volumetric expansion – reduces risk of concrete spalling and premature swelling.
Volumetric expansion min 100% in cement water
Retains cohesive strength at both original and expanded volume.
Resists at least 87 psi (6 bar) hydrostatic pressure.
Reproducible swell after wet – dry cycling.
Unaffected by freeze/thaw cycling.
Simple overlap jointing on site.
Applications:
Construction joints in in-situ concrete structures.
Casting new concrete against existing.
Floor slabs cast against diaphragm retaining walls steel sheet piles and secant piled walls.
Joints between floor slabs and pile caps.
Pipe penetrations through floors and walls.
Remedial 'breaking out' of concrete.
Vertical overhead soffit horizontal locations.
Adcor SAS 500 S 20mm x 25mm x 5m
POA
POA
0 company wide current stock level
Enquire Now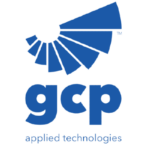 Reviews
Only logged in customers who have purchased this product may leave a review.