Aquaseal Liquid Roof Slate Grey 21Ltr
SKU: 027ALRSG21
Aquaseal Liquid Roof Slate Grey 21Ltr
£190.80 (inc. VAT)
£159.00 (Ex. VAT)
0 company wide current stock level
Enquire Now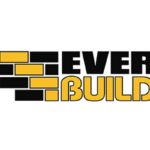 Aquaseal Liquid Roof Slate Grey 21Ltr
Description
EVERBUILD® Aquaseal® Liquid Roof is a fast-curing, polyurethane based waterproofing liquid membrane for flat and pitched roofs. EVERBUILD® Aquaseal® Liquid Roof has excellent adhesion to both porous and non-porous substrates and is suitable for use on new projects, extensions or to refurbish an existing, leaky roof. The product has a moisture activated curing system that allows the product to use atmospheric moisture to trigger the curing process, which means that no catalyst is needed and the product is fast curing. With a 2 coat application to a variety of substrates this fast curing membrane cures in a range of weather conditions (see limitations) and is completely rain resistant in just 10 minutes. EVERBUILD® Aquaseal® Liquid Roof will even cure if a pool of water forms on top of it!
Uses
Water-proofing of flat and pitched roof structures.
Treatment of new construction and refurbishment of existing structures.
Ideal for use on concrete, mortar, brick, stone, fibre cement, roof tiles, metals, wood and tiles. Can also be used on roofing felt, asphalt and bituminous coatings however full reinforcement must be used with
these surfaces as they may soften after application. Reinforce using a suitable reinforcing fleece.
For waterproofing underneath tiles bonded with adhesives on balconies and terraces.
Benefits
Suitable for use with both new and old roofs.
Moisture curing technology –no catalyst required.
Fast curing – rain resistant after 10 minutes.
All weather product.
Ready to use – apply with brush or roller.
Forms a seamless membrane.
Can be reinforced.
Easily recoated, no stripping required.
Provides cost effective life-cycle extension of failing roofs.
Vapour permeable – allows substrate to breathe.
Elastic – retains flexibility even at low temperatures.
Compatible with common substrates; Cement, concrete, brick, stone, metals, wood, tiles etc.
Aquaseal Liquid Roof Slate Grey 21Ltr
£190.80 (inc. VAT)
£159.00 (Ex. VAT)
0 company wide current stock level
Enquire Now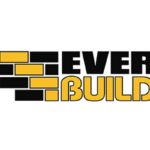 Reviews
Only logged in customers who have purchased this product may leave a review.