Ardex A 828 White 25kg
SKU: 005A828W25
Ardex A 828 White 25kg
£67.26 (inc. VAT)
£56.05 (Ex. VAT)
0 company wide current stock level
Enquire Now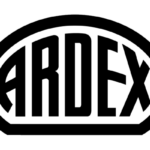 Ardex A 828 White 25kg
Description:
ARDEX A 828 is a brilliant white, rapid hardening, gypsum based plaster for filling, smoothing and finishing interior walls and ceilings.
Features:
 Ideal for smoothing and plastering a variety of surfaces, such as – render, concrete, aerated concrete, plasterboard, construction boards
 Can be used as a deep wall filler with all the advantages of a fast setting plaster
 Can receive paint in as little as 1-2 hours
 Can fill large surface depressions in walls and ceilings
 Covers old decorative finishes such as ARTEX
 Available in a lemon scent for sensitive installations
 Slump, tension and crack free
Use:
ARDEX A 828 provides an ideal background on which to apply paint and wallpaper finishes. ARDEX A 828 can also be used as a high build plaster for filling and repairs. With its slump free properties ARDEX A 828 can be easily and swiftly applied in a single operation, even at thicker applications.
ARDEX A 828 can be used on the following substrates:
 Plasterboard
 Pre-rendered walls
 Suitable concrete backgrounds • Aerated concrete
 Lightweight blocks
 Construction boards
 Over old, sound decorative finishes ARDEX A 828 can also be used:
 As a lightweight adhesive for lightweight blocks (non-structural use)
 For filling large static cracks and deep holes
 For making good and filling electrical wall chases
 Can facilitate 'dot and dab' plaster board to walls
 For smoothing and plastering raw masonry, concrete, aerated concrete, lightweight building boards, softboards and insulation boards
 To easily cover old, sound 'ARTEX' type wall and ceiling finishes
 To fill joints in gypsum plasterboards and other building boards
 To fill and smooth joints in pre- fabricated concrete ceilings
 For laying gypsum planks
 For dowelling and positioning of rawlplugs for non-structural fittings and fixtures
The extra fine formulation can help to achieve a feather edge, ideal for achieving a high quality, smooth finish. It is tension free with a non-shrink formulation and even at very thin bed depths, the product creates a hard, crack free sound surface which is not affected by wallpaper adhesives, water or solvent based paints.
Ardex A 828 White 25kg
£67.26 (inc. VAT)
£56.05 (Ex. VAT)
0 company wide current stock level
Enquire Now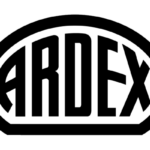 Reviews
Only logged in customers who have purchased this product may leave a review.