Ardex K 80 Topping 25kg
SKU: 005K80T
Ardex K 80 Topping 25kg
£85.04 (inc. VAT)
£70.87 (Ex. VAT)
0 company wide current stock level
Enquire Now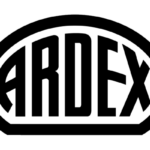 Ardex K 80 Topping 25kg
Description:
ARDEX K80/SD-TB Industrial Floor System from ARDEX is a combination of ARDEX K 80 and ARDEX SD-T B base mix. ARDEX K 80 is a specially formulated cement-based compound for resurfacing and levelling existing concrete floors to give a hard smooth flat wearing surface or as a base for suitable paint and resin coatings. ARDEX SD-T B base mix is designed to pre-level concrete surfaces prior to applying ARDEX K 80.
ARDEX K 80 Industrial Floor System provides the ideal combination of toughness low maintenance ease of application and high durability coupled with the incorporation of the unique ARDEX 'Rapidry Formula'. Due to the 'Rapidry Formula' chemically binding the mixed water the ARDEX K 80 literally dries within itself at the same time as it rapidly develops strength.
When mixed with water ARDEX K 80 produces a fluid self-levelling mortar which can be applied by trowel or pump as a floor finish from 5mm-10mm. Where thick applications are required the cost effective ARDEX SD-T B base mix can be initially applied from 10mm-50mm depth to level the concrete base. The 'Rapidry Formula' technology of the ARDEX SD-T B base mix means that within only hours of its application a minimum 5mm thickness of ARDEX K 80 can be applied.
ARDEX K 80 Industrial Floor System is virtually tension free and provides a very high strength surface which has enough resiliency to accept heavy wheeled traffic such as that found in industrial factories workshops and warehouses etc. Independent testing at Aston University has confirmed the excellent inherent abrasion resistance of ARDEX K 80/SD-T B Industrial Floor System ensuring its suitability for a wide range of applications.
Features:
 COST EFFECTIVE – base mix and topping system available
 STRONG – withstands heavy wheeled traffic and has excellent abrasion resistance
 DURABLE – Produces wearing surfaces in commercial and industrial areas
 USER FRIENDLY – The ARDEX K80/SD-TB System can be installed from 5mm – 50mm over existing concrete surfaces
 VERSATILE – can receive a range of surface finishes including suitable resin coatings tiles and natural stone
 Rapidry Formula
Ardex K 80 Topping 25kg
£85.04 (inc. VAT)
£70.87 (Ex. VAT)
0 company wide current stock level
Enquire Now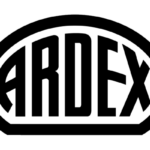 Reviews
Only logged in customers who have purchased this product may leave a review.