Ardex R 3 E 6kg
SKU: 005R3E6
Ardex R 3 E 6kg
£165.07 (inc. VAT)
£137.56 (Ex. VAT)
0 company wide current stock level
Enquire Now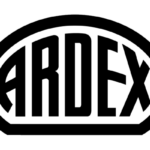 Ardex R 3 E 6kg
Description:
ARDEX R 3 E Solvent Free Epoxy Primer and Bonding Agent is a two component, solvent free, epoxy resin for use on sound concrete, cementitious surfaces, calcium sulphate based screeds and smoothing compounds.
Features:
 Two Component Epoxy Resin Primer and Bonding Agent
 Low odour
 Suitable for use on damp cementitious floors
 Can be used on dry Calcium Sulphate Screeds
 Use with a sand keyed finish on to ARDEX DPM's where an application greater than 6mm of ARDEX Smoothing Compound is required, or a bonded ARDEX Screed greater than 50mm
 Can be used as a primer or bonding agent when installing an ARDEX Screed
 Use with the ARDEX K80/ARDEX SDT-B Industrial Flooring System
Use:
ARDEX R 3 E forms a primer/bonding layer on most dry substrates, especially smooth or dense surfaces in internal and external situations.
ARDEX R 3 E can be used as a primer and bonding bridge, prior to the application of the ARDEX range of Cement-Based Tiling and Flooring products, and on cementitious and Calcium Sulphate based screeds. ARDEX R 3 E must be sand blinded to refusal, with dry ARDEX FINE AGGREGATE to give a mechanical key for use as a primer prior to application of the ARDEX K 80/ARDEX SD-T B Industrial Floor System, or other appropriate ARDEX Cement Based products and Smoothing Compounds.
Where substrates are very porous, more than one coat of ARDEX R 3 E may be required to saturate the surface and achieve the desired bonding efficiency. For applications where the relative humidity (RH) of the substrate is in excess of 75%, or where a structural Damp Proof Membrane is not installed, ARDEX DPM 1 C should be used prior to applying ARDEX R 3 E.
Ardex R 3 E 6kg
£165.07 (inc. VAT)
£137.56 (Ex. VAT)
0 company wide current stock level
Enquire Now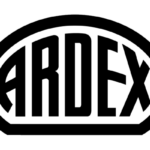 Reviews
Only logged in customers who have purchased this product may leave a review.