Sikadur 30 6kg
SKU: 003d306
Sikadur 30 6kg
£132.56 (inc. VAT)
£110.47 (Ex. VAT)
0 company wide current stock level
Enquire Now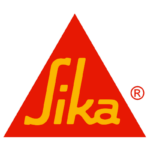 Sikadur 30 6kg
Description
Sikadur®-30 is a thixotropic structural 2-component adhesive based on a combination of epoxy resins and special filler designed for use at normal temperatures between +8 °C and +35 °C.
Uses
Sikadur®-30 may only be used by experienced professionals. Adhesive for bonding structural reinforcement particularly in structural strengthening works. Including:
Sika® CarboDur® Plates to concrete brickwork and timber (for details see the Sika® CarboDur® Product Data Sheet the "Method Statement for Sika® CarboDur® Externally Bonded Reinforcement" Ref: 850 41 05 and the "Method Statement for Sika® CarboDur® Near Surface Mounted Reinforcement" Ref: 850 41 07).
Steel plates to concrete (for details see the relevant Sika Technical information).
Advantages
Sikadur®-30 has the following advantages:
Easy to mix and apply.
No primer needed.
High creep resistance under permanent load.
Very good adhesion to concrete masonry stonework steel cast iron aluminium timber and Sika® CarboDur® Plates.
Hardening is not affected by high humidity.
High strength adhesive.
Thixotropic: non-sag in vertical and overhead applications.
Hardens without shrinkage.
Different coloured components (for mixing control).
High initial and ultimate mechanical resistance.
High abrasion and shock resistance.
Impermeable to liquids and water vapour.
Sikadur 30 6kg
£132.56 (inc. VAT)
£110.47 (Ex. VAT)
0 company wide current stock level
Enquire Now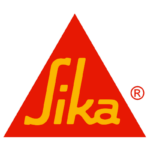 Reviews
Only logged in customers who have purchased this product may leave a review.