Sikadur 31 + Rapid 6kg
SKU: 003d31gbr6
Sikadur 31 + Rapid 6kg
£138.24 (inc. VAT)
£115.20 (Ex. VAT)
50 company wide current stock level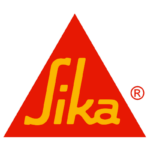 Sikadur 31 + Rapid 6kg
Description :
Sikadur®-31+ Rapid is a 2-part fast-curing epoxybased structural adhesive. It is moisture-tolerant bonds to many construction materials and can also be used for structural concrete repairs joint filling and
crack sealing.
Uses :
The Product is used as an adhesive for:
Structural concrete repair (Principle 3 Method 3.1 of
EN 1504-9). Repair of spalling and damaged concrete
in buildings bridges infrastructure and superstructure works.
?Structural strengthening (Principle 4 Method 4.3 of
EN 1504-9). Bonding plate reinforcement.
?Structural strengthening (Principle 4 Method 4.4 of
EN 1504-9). Adding mortar.
?The Product is used for bonding the following materials:
? Concrete
? Natural stones
? Ceramics
? Fibre cement
? Mortar
? Brick masonry
? Brick slips
? Steel
? Iron
? Wood
The Product if used for repairing and reprofiling:
Structural concrete elements such as beams
columns and walls
? Non-structural concrete elements
? Small patches and edges
The Product is used for filling and sealing:
? Joint arrises
? Crack arrises
? Non-structural static cracks
? Holes
? Voids
Characteristics/Advantages :
? Easy to mix and apply. Very low VOC (GEV Emicode EC1PLUS ?
? Very good adhesion to many construction materials.
? High initial and final mechanical strength.
Suitable for structural concrete repair class R4 according to EN 1504-3:2005 (Structural and non-structural repair).
? Good adhesion to dry and matt damp concrete.
Thixotropic: non-sag in vertical and overhead applications.
? No primer required.
? Good resistance to abrasion.
? Good resistance to chemicals.
? Different coloured components for mixing control.
? Impermeable to most liquids and water vapour.
? Hardens without shrinkage.
? Can be applied up to 30 mm thick in one layer. Can be applied at temperatures between +5 °C and +20 °C.
Sikadur 31 + Rapid 6kg
£138.24 (inc. VAT)
£115.20 (Ex. VAT)
50 company wide current stock level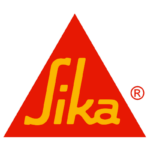 Reviews
Only logged in customers who have purchased this product may leave a review.