rbs Epoxy Primer 3kg/3ltr
SKU: 004EP
rbs Epoxy Primer 3kg/3ltr
£115.20 (inc. VAT)
£96.00 (Ex. VAT)
4 company wide current stock level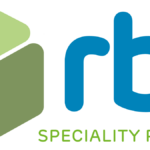 rbs Epoxy Primer 3kg/3ltr
Description:
rbs Epoxy Primer is a two pack epoxy primer and bonding agent for concrete and masonry structures. It exhibits outstanding ease of application and provides excellent bond to both damp and dry substrates.
Features:
 Primer for rbs Epoxy Lightweight Mortar.
 Adhesive to bond freshly mixed cementitious mortars on vertical horizontal surfaces and soffits.
 Adhesive to bond cut / mitered bricks and neoprene bearing pads to concrete.
 Protective coating to exposed steel in marine environments from excessive chloride attack.
 Adhesive to pavement repair concretes in areas of high traffic loadings or exceptional circumstances.
 Application may be by tar brush or roller brushing being essential for a damp surface when the primer must be sheared into the substrate to displace any moisture (there must be no free standing water).
 Coverage will depend on the porosity and texture of the substrate and the nature of the material to be subsequently applied.
rbs Epoxy Primer 3kg/3ltr
£115.20 (inc. VAT)
£96.00 (Ex. VAT)
4 company wide current stock level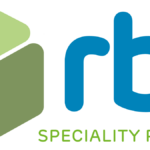 Reviews
Only logged in customers who have purchased this product may leave a review.