Sikadur 31 CF Rapid 1.2kg
SKU: 003d31gbr1.2
Sikadur 31 CF Rapid 1.2kg
£58.14 (inc. VAT)
£48.45 (Ex. VAT)
0 company wide current stock level
Enquire Now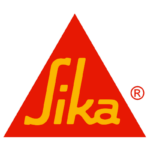 Sikadur 31 CF Rapid 1.2kg
Description
Sikadur®-31 CF Rapid is a moisture tolerant, thixotropic, structural 2-component adhesive and repair mortar, based on a combination of epoxy resins and special fillers, designed for use at temperatures between +5 °C and +20 °C.
Uses
Sikadur®-31 CF Rapid may only be used by experienced professionals.
As a structural adhesive and mortar for:
Concrete elements
Hard natural stone
Ceramics, fiber cement
Mortar, Bricks, Masonry
Steel, Iron, Aluminium
Wood
Polyester, Epoxy
Glass
As a repair mortar and adhesive
Corners and edges
Holes and void filling
Vertical and overhead use
Joint filling and crack sealing
Joint and crack arris / edge repair
Advantages
Easy to mix and apply
Very good adhesion to most construction materials
High strength adhesive 
Thixotropic: non-sag in vertical and overhead applications
Hardens without shrinkage
Different coloured components (for mixing control)
No primer needed
High initial and ultimate mechanical strength
Good abrasion resistance
Impermeable to liquids and water vapour
Good chemical resistance
Sikadur 31 CF Rapid 1.2kg
£58.14 (inc. VAT)
£48.45 (Ex. VAT)
0 company wide current stock level
Enquire Now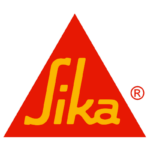 Reviews
Only logged in customers who have purchased this product may leave a review.