Ardex E 90 2kg
SKU: 005E902
Ardex E 90 2kg
POA
POA
0 company wide current stock level
Enquire Now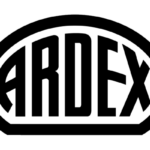 Ardex E 90 2kg
Description:
ARDEX E90 is a special synthetic dispersion for use with ARDEX X7G ARDEX X7W ARDEX S16 ARDEX S16W and ARDEX S21 cement-based adhesives. ARDEX E90 is diluted with an equal volume of water prior to mixing with the ARDEX adhesive powder. The addition of ARDEX E 90 produces a mortar that once set and hardened has high adhesive strength elastic and water repellent properties.
The mixed mortar has the same properties as the normally mixed ARDEX adhesive mortar; workability slump resistance high initial grab open time etc. The substrate preparation follows the recommendations given for the ARDEX adhesives except that glazed surfaces do not require priming though they must be clean and free of barrier materials. The improved mortar is especially effective in the following situations:-
Fixing large flat-backed tiles and slabs as well as smooth backed dense and impervious ceramics vitreous mosaics etc.
Direct fixing of ceramic tiles onto existing glazed surfaces.
ARDEX X7G or X7W/ARDEX E90 mortar can be used for internal or external applications and is useful to inhibit the formation of lime bloom and efflorescence on external tiling.
ARDEX S16/ARDEX E90 mortar is particularly useful in internal situations where rapid drying is important; such as fixing to plywood following priming with ARDEX P 82 and other moisture sensitive backgrounds and when fixing to existing smooth impervious surfaces where early walkability is required.
ARDEX S16W/ARDEX E90 mortar has the additional advantage of its white colour combined with its rapid setting and drying properties when fixing translucent marble tiles and glass mosaics in internal situations.
ARDEX S21/ARDEX E90 mortar is ideal for bedding large flat backed and/or smooth dense tiles and for providing water repellent bedding where required. ARDEX S21/ARDEX E90 mortar may also be used for applications to existing smooth impervious surfaces.
Features:
 For use with ARDEX X7G X7W S16 S16W and S21 cement-based tile adhesives
 Improves adhesion when fixing fully vitrified tiles porcelain and mosaics etc.
 Improves flexibility
 For internal or external use
 Eliminates the need to prime when fixing onto existing glazed surfaces
 For use when tiling to heated subfloors
Ardex E 90 2kg
POA
POA
0 company wide current stock level
Enquire Now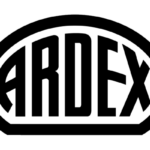 Reviews
Only logged in customers who have purchased this product may leave a review.