Bituthene GP 25m x 1m
SKU: 007gp
Bituthene GP 25m x 1m
£207.79 (inc. VAT)
£173.16 (Ex. VAT)
39 company wide current stock level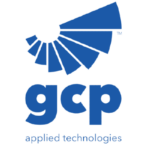 Bituthene GP 25m x 1m
Description:
BITUTHENE GP is a combination of a high density polyethylene film and a self-adhesive rubber/bitumen compound. It is supplied in rolls 1 mm thick overall 1 m wide and 25 m long (25 m ).
Uses:
The product is for low-risk applications only and is capable of resisting a hydrostatic head up to 1m.
All concrete and masonry surfaces to which the membrane is to be applied must have a smooth finish.
Surfaces should be clean dry free of voids and any sharp protrusions.
Masonry surfaces must be rendered to provide an even flush surface if not rendered then all brick or blockwork must be flush pointed.
For higher risk applications we would recommend the use of BITUTHENE 4000 BITUTHENE 8000 or PREPRUFE 800PA.
Advantages:
Waterproof – capable of resisting a hydrostatic head when fully supported (up to 1 metre of water)
Cold applied – safe no flame no heating no torch-on equipment self-adhesive overlap ensure continuity
Flexible – accommodates minor settlement and shrinkage movement
Reduces installation risk – no risk of: Over heating – that damages the membrane and affects performance & under heating – poor membrane adhesion and lap sealing affects water tightness
Rubber/bitumen – flexibility and resistance to most dilute acids and alkalis
Lighter roll – for ease of application
Longer roll – for less storage
Bituthene GP 25m x 1m
£207.79 (inc. VAT)
£173.16 (Ex. VAT)
39 company wide current stock level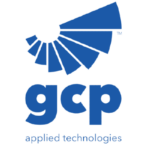 Reviews
Only logged in customers who have purchased this product may leave a review.