Proofex Engage 1.15m x 33.1m
SKU: 002pe
Proofex Engage 1.15m x 33.1m
£1379.76 (inc. VAT)
£1149.80 (Ex. VAT)
0 company wide current stock level
Enquire Now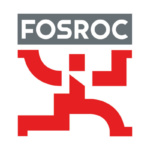 Proofex Engage 1.15m x 33.1m
Description
Proofex Engage is a robust pre-applied, fully bonded, gas-resistant waterproofing membrane for use with below ground, reinforced concrete structures.
Uses
Waterproofing and ground gas resistant membrane for concrete basements, lift pits, carparks and other water excluding structures. Proofex Engage can be used to achieve waterproofing to Grades 1,2 and 3 as defined in BS 8102: 2009.
Features & Benefits
Unique mesh system bonds permanently to concrete, remaining in place even if settlement takes place
Smart antitracking design prevents water tracking between membrane and concrete
Simple and quick to install – no protection film to remove
Type A (Barrier) below ground waterproofing protection as defined in BS8102:2009
Methane and Carbon Dioxide protection as defined in BRE Report 212 and independent assessment report
Crack bridging up to 5mm (100 cycles) ASTM C1305 modified
Radon protection as defined in BRE Report 211
BBA certification
Protects concrete from attack from chemicals, hydrocarbons and aggressive ground salts in contaminated sites 
Simple application – requires no primer or protection, and blinding concrete may be eliminated
Inert product – no risk of a reaction with ponded water prior to concrete being poured
Membrane composition gives excellent flexibility for detailing,combined with high durability and toughness for site trafficking
Proofex Engage 1.15m x 33.1m
£1379.76 (inc. VAT)
£1149.80 (Ex. VAT)
0 company wide current stock level
Enquire Now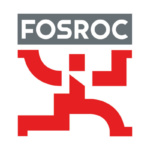 Reviews
Only logged in customers who have purchased this product may leave a review.