Bond It Low Modulus Hybrid Sealant ( Colour ) 400ml
SKU: 056LMHC25
Bond It Low Modulus Hybrid Sealant ( Colour ) 400ml
POA
POA
0 company wide current stock level
Enquire Now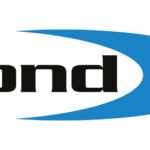 Bond It Low Modulus Hybrid Sealant ( Colour ) 400ml
Description :
A one part, high quality, low modulus, sealing material based on advanced hybrid polymer technology.
Benefits :
Solvent-free & low odour.
Easy to tool and finish.
Can be overpainted with waterbased paints.
UV resistant.
Quick curing.
Contains no isocyanates, solvents, silicone and phthalates.
Excellent adhesion to most surfaces (even moist surfaces).
For sealing and bonding interior and exterior applications.
Very low emissions, EC1+ certified.
A tough, flexible hybrid sealant ideal for installing internal and external window and door frames. Can also be used for sealing expansion and connection joints between most common substrates, without the use of a primer.
Provides long term weather resistant joints around fenestration and wall transitions. Suitable for use on most common building surfaces such as aluminium, uPVC, glass, glazed ceramics or (lacquered)
wood, even without a primer. Sealant may also be applied to lightly moist (not saturated) surfaces. Suitable for indoor and outdoor use.
Bond It Low Modulus Hybrid Sealant ( Colour ) 400ml
POA
POA
0 company wide current stock level
Enquire Now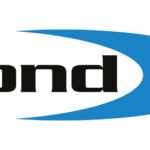 Reviews
Only logged in customers who have purchased this product may leave a review.