DCP Cemflow Sealer Matt 5kg
SKU: 098CSM5
DCP Cemflow Sealer Matt 5kg
POA
POA
0 company wide current stock level
Enquire Now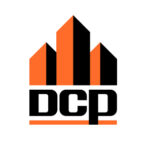 DCP Cemflow Sealer Matt 5kg
Description
Cemflow Sealer is a clear two-component waterdispersed polyurethane matte sealer designed to protect and seal Cemflow screeds and concrete surfaces providing an abrasion resistant hygienic and durable floor. The application of Cemflow Sealer helps to protect the floor surface and ease maintenance by reducing the adhesion of dirt and other debris whilst eliminating dusting. Cemflow Sealer can also be used as sealer over existing epoxy/polyurethane flooring systems to improve slip and abrasion resistance as well as provide an anti-stain matte finish. Cemflow Sealer cures by a chemical crosslinking reaction providing durability toughness and chemical resistance that far exceeds that of one-component acrylic or polyurethane sealers.
Applications
Cemflow Sealer is designed to seal a variety of Cemflow Strongcoat and Griptop flooring systems as well as screeds in the following:
Retail spaces such as stores and showrooms.
Health care facilities such as hospitals and clinics.
Business facilities such as offices and lobbies.
Museums theatres and shopping malls. Educational premises such as universities schools and colleges.
Industrial facilities such as warehouses production maintenance and assembly areas.
General food processing and manufacturing plants.
Advantages
Excellent UV stability non-yellowing.
Provides a slip resistant matte finish.
Extremely easy to clean and maintain.
Low VOC content and low odour.
Resistant to many of the chemicals commonly found in industrial applications.
Water based environmentally friendly.
Excellent abrasion and scratch resistance.
High bond strength to porous and non-porous substrates.
Excellent water and stain resistance prevents penetration of oils and liquids.
Excellent resistance to dust and dirt pick up.
DCP Cemflow Sealer Matt 5kg
POA
POA
0 company wide current stock level
Enquire Now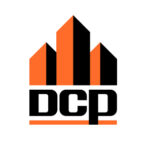 Reviews
Only logged in customers who have purchased this product may leave a review.