Cemprotec Sandseal WB 25ltr
SKU: 015CPSSWB25
Cemprotec Sandseal WB 25ltr
£935.71 (inc. VAT)
£779.76 (Ex. VAT)
0 company wide current stock level
Enquire Now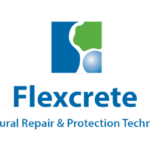 Cemprotec Sandseal WB 25ltr
Description:
CEMPROTEC SANDSEAL WB is a single pack, clear lacquer which is based on an advanced acrylic copolymer dispersion.
Benefiting from advanced, acrylic dispersion technology, CEMPROTEC SANDSEAL WB can be applied to damp but surface-dry substrates, curing to form a tough, glossy finish.
It is particularly suited for the protection of concrete floors, and when used in combination with CEMPROTEC E-FLOOR, seals in and retains aggregate whilst providing enhanced wear and abrasion resistance.
Features & Benefits:
Single component material which is easily applied by roller or brush.
Enhanced abrasion and wear resistance. Does not blush when wet.
Vapour permeable, thereby allowing the free passage of water vapour.
Can be applied to damp but surface-dry substrates.
Water-based product with low odour for use in internal and sensitive areas.
Uses:
For the protection of concrete floors in internal and external locations, and smooth CEMPROTEC E-FLOOR finishes.
Also used in combination with sanded CEMPROTEC E-FLOOR to seal in and retain the sand to provide a slip resistant, decorative surface with excellent abrasion and wearing characteristics.
Cemprotec Sandseal WB 25ltr
£935.71 (inc. VAT)
£779.76 (Ex. VAT)
0 company wide current stock level
Enquire Now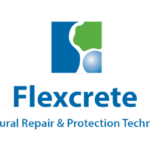 Reviews
Only logged in customers who have purchased this product may leave a review.