Cemstrip 5ltr
SKU: 027CS5
Cemstrip 5ltr
£16.00 (inc. VAT)
£13.33 (Ex. VAT)
0 company wide current stock level
Enquire Now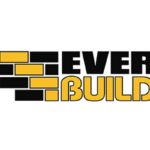 Cemstrip 5ltr
Description
EVERBUILD CEMSTRIP® is a new type of cement concrete and mortar stain remover that provides a more environmentally-friendly alternative to conventional hydrochloric acid based cement removers. EVERBUILD CEMSTRIP® will also remove salts and efflorescence from the surface of mineral substrates and is a very effective general cleaner for removing ingrained dirt grease and stains from paths and patios.
EVERBUILD CEMSTRIP® is a highly concentrated formula that can be diluted up to 10 times with water to suit a variety of applications. Unlike hydrochloric acid based products EVERBUILD CEMSTRIP® can be safely used on most metal surfaces such as tools cement mixers and other building equipment.
Uses
Removes cement mortar and concrete on most mineral surfaces such as paths patios and walls.
Cleaning tools cement mixers and other building equipment.
Benefits
Available in bottles or as a ready-to-use spray.
Water clean-up.
Economical makes up to 10 times the volume of the bottle when diluted.
Cemstrip 5ltr
£16.00 (inc. VAT)
£13.33 (Ex. VAT)
0 company wide current stock level
Enquire Now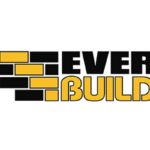 Reviews
Only logged in customers who have purchased this product may leave a review.