Coo-Var Suregrip Yellow 5ltr
SKU: 118SGY5
Coo-Var Suregrip Yellow 5ltr
£76.25 (inc. VAT)
£63.54 (Ex. VAT)
0 company wide current stock level
Enquire Now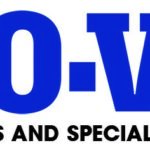 Coo-Var Suregrip Yellow 5ltr
Description
Suregrip® is a ready mixed single pack aggregated floor paint. It provides a rough anti-slip finish which helps to prevent slips and falls in areas with foot and light truck traffic. It is perfect for areas where slip resistance is required such as ramps walkways steps stairwells car pits and around machinery. It is also suitable for internal and external use.
Uses
Coo-Var® Suregrip® is a safety coating suitable for indoor and outdoor use where a sure foothold is required. Ideal for boats steps and stairways disabled ramps doorways machinery areas most floors and other areas where moisture and other substances may cause the floor to be slippery. Suitable for use on suitably prepared concrete wood metal and GRP. For foot light truck and occasional heavy truck use.
Benefits
Helps Prevents Accidents
Available in 9 colours
Suitable Surfaces: Wood Metal Concrete GRP
Finish: Aggregated
Application: Roller or brush
Drying time: Touch Dry 6 hours or 24 hours hard dry
Overcoat time: 16 hours or overnight
Estimated Coverage: 6-10m² per litre
Coo-Var Suregrip Yellow 5ltr
£76.25 (inc. VAT)
£63.54 (Ex. VAT)
0 company wide current stock level
Enquire Now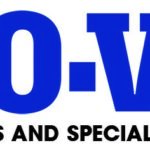 Reviews
Only logged in customers who have purchased this product may leave a review.