De Neef HA Flex Catalyst 250ml
SKU: 007HAFC250
De Neef HA Flex Catalyst 250ml
POA
POA
0 company wide current stock level
Enquire Now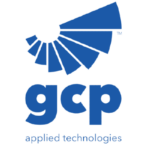 De Neef HA Flex Catalyst 250ml
Description:
In its uncured form, HA Cut CFL AF is a dark brown, non-flammable liquid without phthalate plasticizers. HA Cut CFL AF is a next generation 1-component injection resin with improved waterproofing and water cutting performance. When it comes in contact with water, the grout expands and quickly (depending on temperature and the amount of catalyst HA Cut Cat AF used) cures to a tough, rigid, closed-cell polyurethane foam that is generally unaffected by corrosive environments.
Advantages:
ADR free transport.
Next generation resin with improved waterproofing performance.
Improved cell structure of the cured compound resulting in better mechanical properties and durability.
Non-phthalate resins, REACH compliant.
Improved performance at temperatures below 5°C, no crystallization of HA Cut Cat AF.
Fast, Extra-Fast and Super Extra-Fast catalysts available for applications where the standard catalyst reaction speed is insufficient due to low temperatures or very high-water flow. (See respective Technical Data Sheet).
HA Cut CFL AF forms a rigid gasket with high strength in the joint or crack.
Non-flammable, non-solvent formulation.
User friendly: 1-component material.
Controllable reaction times: by using catalyst curing times can be reduced.
Cured compound is resistant to most organic solvents, mild acids, alkalis and micro-organisms.
KTW Potable Water approved.
De Neef HA Flex Catalyst 250ml
POA
POA
0 company wide current stock level
Enquire Now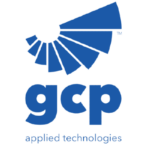 Reviews
Only logged in customers who have purchased this product may leave a review.