De Neef Swellseal Joint 25mm x 7mm x 10m
SKU: 007SSJ25x20x10
De Neef Swellseal Joint 25mm x 7mm x 10m
POA
POA
16 company wide current stock level
Enquire Now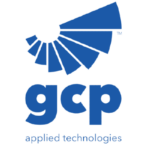 De Neef Swellseal Joint 25mm x 7mm x 10m
Description:
DE NEEF SWELLSEAL Joint is a vulcanized hydrophilic expansive rubber strip with a center pressure compensating tube for the sealing of concrete construction joints, pipe penetrations and joints in underground pre-cast elements. The flexible coextruded strip is a combination of chloroprene rubber and hydrophilic resin. DE NEEF SWELLSEAL Joint has an inner pressure-balancing zone which is also hydro- expansive, ensuring a perfect seal. The orange shoulder has a swelling capacity of up to 540% in contact with water. The black compression zone has a swelling capacity of 100%.
Application:
Sealing joints between concrete pre-cast-elements (inspection shafts, sewers, collectors)
Sealing smooth cold and construction joints
Sealing pipe penetrations and block-outs
Advantages:
Proven track record in structures subject to high water pressure
Non-sag when correctly placed around pipes and in vertical joints
Easily installed by nailing or using DE NEEF SWELLSEAL WA® ®
Chemically inert and resistant to petroleum, mineral and vegetable oils and greases
Exerts the least amount of expansion pressure of the DE NEEF SWELLSEAL preformed waterstop line® ®
Reversible swelling properties
De Neef Swellseal Joint 25mm x 7mm x 10m
POA
POA
16 company wide current stock level
Enquire Now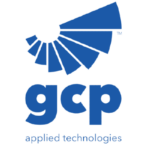 Reviews
Only logged in customers who have purchased this product may leave a review.