Dekguard W 00A01 Light Grey 10ltr
SKU: 002dw00a01
Dekguard W 00A01 Light Grey 10ltr
£209.54 (inc. VAT)
£174.62 (Ex. VAT)
0 company wide current stock level
Enquire Now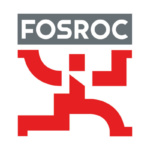 Dekguard W 00A01 Light Grey 10ltr
Description:

The Dekguard W system comprises a single component penetrating silane-siloxane primer and a single component pigmented coating both ready for immediate site use.
A range of reactive primers are available to suit substrate porosity and site conditions and inhibit the passage of water and waterborne contaminants.
Uses:
To protect atmospherically exposed reinforced concrete structures cementitious substrates and masonry from aggressive elements weathering and rain.
Dekguard W is suitable for use on all types of structures including those in coastal environments. It is equally suitable for new and existing structures.
Dekguard W is a component of Fosroc's Renderoc system of concrete reinstatement.
Dekguard W is suitable for principles 1.3 2.2 and 8.2 as defined by BS EN 1504-2
Advantages:
 Excellent barrier to carbon dioxide chloride ions oxygen and water
 Allows water vapour to escape from the structure
 High resistance to the effects of long-term weathering and durable in all climatic conditions
 Water-based
 Wide range of decorative colours
Dekguard W 00A01 Light Grey 10ltr
£209.54 (inc. VAT)
£174.62 (Ex. VAT)
0 company wide current stock level
Enquire Now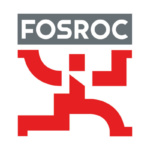 Reviews
Only logged in customers who have purchased this product may leave a review.