Sikagard 545W Elastofil 15ltr
SKU: 003545we15
Sikagard 545W Elastofil 15ltr
POA
POA
15 company wide current stock level
Enquire Now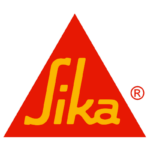 Sikagard 545W Elastofil 15ltr
Description
Sikagard®-545 W Elastofill is an elastic acrylic copolymer dispersion intermediate Sikagard®-545 W Elastofill is part of a crack-bridging system comprising of:
Sikagard®-551 S Elastic Primer (solvent containing) or
Sikagard®-552 W Aquaprimer (water-based) as a primer
Uses
Sikagard®-545 W Elastofill is designed as a crackbridging intermediate coat in combination with Sikagard ®-550 W Elastic.
Sikagard®-545 W Elastofill as a filler coat closes pores cavities and blowholes.
Sikagard®-550 W Elastic as a coloured top coat protects and embellishes.
Sikagard® crack bridging system is used for protection and enhancement of concrete structures (normal and lightweight concrete) especially outdoor exposed concrete surfaces with a high risk of cracking.
Suitable for protection against ingress (Principle 1 method 1.3 of EN 1504-9)
Suitable for moisture control (Principle 2 method 2.3 of EN 1504-9)
Suitable for increasing the resistivity (Principle 8 method 8.3 of EN 1504-9)
Advantages
Water thinnable ecologically harmless
Easy to apply
Easy filling properties for pores small cavities and blowholes
Outstanding carbonation inhibitor
Good water vapour permeability
Crack-bridging even at low temperatures (-20°C)
Can retain board mark texture/formwork patterns if required
Resistant to freeze/thaw and de-icing salts
Sikagard 545W Elastofil 15ltr
POA
POA
15 company wide current stock level
Enquire Now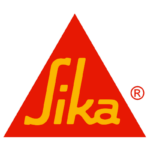 Reviews
Only logged in customers who have purchased this product may leave a review.