Sikagard 675W ElastoColour 15ltr Group 1 Ral
SKU: 003675wecg115
Sikagard 675W ElastoColour 15ltr Group 1 Ral
POA
POA
3 company wide current stock level
Enquire Now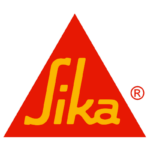 Sikagard 675W ElastoColour 15ltr Group 1 Ral
Description
Sikagard®-675 W GB ElastoColor is a one-part plastoelastic water dispersed coating based on styrene acrylate dispersion for the protection and enhancement of fair-faced concrete. Sikagard®-675 W GB ElastoColor can be applied over existing coatings or directly onto the concrete surfaces. Sikagard®-675 W GB ElastoColor complies with the requirements of EN 1504-2 as a protective coating.
Uses
Protection and enhancement of concrete structures.
Concrete repair works on Sika® levelling mortar fibre cement and overcoating existing soundly adhering coatings.
Suitable for protection against ingress (Principle 1 method 1.3 of EN 1504-9)
Suitable for moisture control (Principle 2 method 2.3 of EN 1504-9)
Suitable for increasing the resistivity (Principle 8 method 8.3 of EN 1504-9)
Advantages
Water vapour permeable
Resistant to weathering and ageing
Application by roller brush or spray
High covering power (good opacity)
Prevents water ingress
High diffusion resistance to CO2 (carbon dioxide)
Sikagard 675W ElastoColour 15ltr Group 1 Ral
POA
POA
3 company wide current stock level
Enquire Now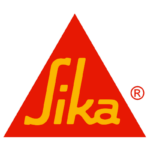 Reviews
Only logged in customers who have purchased this product may leave a review.