Everflex Silicone 565 Cleanroom White 295ml
SKU: 027565CRW
Everflex Silicone 565 Cleanroom White 295ml
POA
POA
0 company wide current stock level
Enquire Now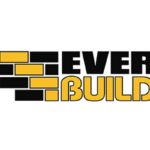 Everflex Silicone 565 Cleanroom White 295ml
Description
EVERBUILD® EVERFLEX® 565 Clean Room Silicone is a
low modulus neutral cure odourless silicone sealant that adheres to a wide range of both porous and nonporous surfaces.
Uses
Food preparation areas and refrigeration units.
Medical and sterile areas.
Hospital Pharmaceutical and laboratory clean room
environments.
Perimeter pointing internally and externally of uPVC
Wood and powder coated window frames.
Weather sealing and joint sealing to preformed panels
and curtain walling and draught proofing.
Parapet and roof sealing applications.
Sanitary applications.
Benefits
Mould Resistant for up to 10 years (simulated age
testing for internal use) AATCC 30 part 3 with Mould
Shield.
Bacterial resistance for up to 10 years (simulated age
testing for internal use) ISO22196.
Excellent tooling and slow skinning properties for industrial/ large scale applications.
Excellent adhesion properties to most surfaces including
glass metal plastics wood (painted/unpainted) uPVC and Polycarbonate.
High viscosity non-slump formula.
Excellent external
Everflex Silicone 565 Cleanroom White 295ml
POA
POA
0 company wide current stock level
Enquire Now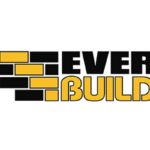 Reviews
Only logged in customers who have purchased this product may leave a review.