Flamex One Grey 380ml
SKU: 002fog
Flamex One Grey 380ml
£16.02 (inc. VAT)
£13.35 (Ex. VAT)
0 company wide current stock level
Enquire Now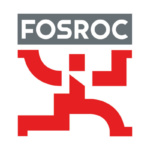 Flamex One Grey 380ml
Description:
Under fire conditions Flamex One and Flamex Two intumesce, forming a foam-like structure which insulates and provides a barrier to hot gas and flame.
Flamex One emulsion based sealant sets quickly and gives excellent adhesion to most building materials. It has a 10% movement accommodation factor for low movement joint sealing and gap filling applications such as fire door frames. Flamex One is also suitable for sealing around fire protection boards. It can be used in joints from 5 to 20 mm. The minimum depth of seal should be 15 mm. Acts as an acoustic sealant.
Uses:
For fire protection in expansion and construction joints in walls, floors and ceilings, confining smoke and fire, giving extra time for people to escape from a fire situation.
Advantages:
 Extensively fire tested in accordance with BS 476 Pt:20: 1987.
 Fire tested in overhead joints as well as in wall joints
 Over 4 and 5 hours insulation and longer integrity rating, depending on joint design
 Suitable for fire stopping of joints as defined by Approved Document B of the Building Regulations
 Prevents the passage of smoke through joints under fire conditions
 Effective as normal building sealants and allows structural movement
 Flamex Two is resistant to a range of chemicals
Flamex One Grey 380ml
£16.02 (inc. VAT)
£13.35 (Ex. VAT)
0 company wide current stock level
Enquire Now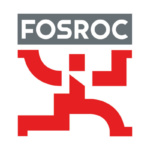 Reviews
Only logged in customers who have purchased this product may leave a review.