Flamex Two Grey (4 x 2.5L)
SKU: 002ftgb
Flamex Two Grey (4 x 2.5L)
£607.38 (inc. VAT)
£506.15 (Ex. VAT)
0 company wide current stock level
Enquire Now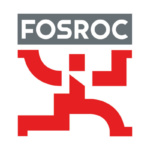 Flamex Two Grey (4 x 2.5L)
Description:
Under fire conditions Flamex One and Flamex Two intumesce, forming a foam-like structure which insulates and provides a barrier to hot gas and flame.
Flamex Two high performance sealant forms a tough, flexible rubber-like seal with a movement accommodation factor of 25% for high movement situations. Flamex Two is suitable for expansion joints in building superstructures and may be used in both internal and external joints. Flamex Two can be used in joints from 5 mm upto 50 mm wide. The width of sealant should ideally be twice the depth, with a minimum depth of 12 mm. In trafficked joints, sealant depth should be a minimum of 20 mm. The use of a surface primer is always required.
Uses:
For fire protection in expansion and construction joints in walls, floors and ceilings, confining smoke and fire, giving extra time for people to escape from a fire situation.
Advantages:
Extensively fire tested in accordance with BS 476 Pt:20: 1987.
 Fire tested in overhead joints as well as in wall joints
 Over 4 and 5 hours insulation and longer integrity rating, depending on joint design
 Suitable for fire stopping of joints as defined by Approved Document B of the Building Regulations
 Prevents the passage of smoke through joints under fire conditions
 Effective as normal building sealants and allows structural movement
 Flamex Two is resistant to a range of chemicals
Flamex Two Grey (4 x 2.5L)
£607.38 (inc. VAT)
£506.15 (Ex. VAT)
0 company wide current stock level
Enquire Now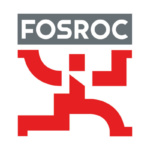 Reviews
Only logged in customers who have purchased this product may leave a review.