Grace Ice & Water Shield 22.9m x 0.914m
SKU: 007giws
Grace Ice & Water Shield 22.9m x 0.914m
£256.98 (inc. VAT)
£214.15 (Ex. VAT)
0 company wide current stock level
Enquire Now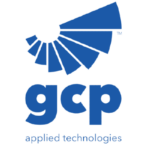 Grace Ice & Water Shield 22.9m x 0.914m
Description:
Grace Ice & Water Shield membrane is composed of two waterproofing materials – an aggressive rubber bitumen adhesive backed by a layer of cross laminated HDPE. The rubber bitumen surface is backed with a release paper that protects its adhesive quality. During application the release paper is removed allowing the rubber bitumen to bond tightly to the roof deck.The membrane is supplied in 20.9 m rolls.
Uses:
An ice dam can form on almost any roof after a substantial snowfall. The interior heat of the structure causes snow to melt and later freeze to form an ice dam along the eaves. As more snow melts water flows down the pitch of the roof backs up behind the ice dam forces its way under the shingles through the roof deck and into the structure.
Storms can also threaten the integrity of sloped roofs. Strong winds can lift sloped roof coverings allowing wind-driven rain to easily get underneath and penetrate the unprotected roof decks. Roof leaks also routinely occur in critical areas such as in valleys around skylights or near protrusions.
Grace Ice & Water Shield applied in these critical flashing areas can prevent hard to correct leak problems from occurring and can help extend the effective life of the roof since roofs generally first show their age by leaking in these areas.
Advantages:
Easy to Handle and Apply: bonds firmly to the roof deck without heat or special adhesives. Watertight laps are easily formed.
Aesthetically Pleasing : Unlike other forms of ice dam protection Grace Ice & Water Shield is concealed by the finished roofing preserving the architectural appearance of the roof.
Seals Around Nails : The rubber bitumen layer in Grace Ice & Water Shield seals around roofing nails resisting leakage caused by water back-up.
Dual Barrier Protection: Rubber bitumen and polyethylene are combined to form two waterproofing barriers providing maximum protection.
Membrane Will Not Crack Dry Out or Rot : Grace Ice & Water Shield resists attacks from fungus and bacteria; maintaining its integrity for long lasting protection.
Protects Under All Standard Sloped Roof Coverings : Grace Ice & Water Shield protects under slate tile or metal.
Slip Resistant Surface : Grace Ice & Water Shield has a slip resistant embossed surface to maximise traction and safety for applicators.
Proven Track Record: Grace Ice & Water Shield is the leading brand in roofing underlayments with over a 20 year track record of protecting roofs from ice dams and wind-driven rain.
Grace Ice & Water Shield 22.9m x 0.914m
£256.98 (inc. VAT)
£214.15 (Ex. VAT)
0 company wide current stock level
Enquire Now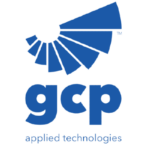 Reviews
Only logged in customers who have purchased this product may leave a review.