Bituthene 8000 20m x 1m
SKU: 007B8000
Bituthene 8000 20m x 1m
£367.81 (inc. VAT)
£306.51 (Ex. VAT)
0 company wide current stock level
Enquire Now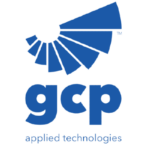 Bituthene 8000 20m x 1m
Description:
BITUTHENE 8000/8000S membranes combines the proven BITUTHENE adhesive technology with a unique grey coloured carrier film to provide superior performance and easier installation. BITUTHENE 8000/ 8000S membranes is extremely tough but any accidental damage which would otherwise be missed is made visible by the black compound showing through the light grey film.
Uses:
Damaged areas to be repaired with an oversize patch applied to a clean dry surface extending 100 mm beyond damage and firmly rolled.
Protect BITUTHENE membranes immediately after application to avoid damage from other trades construction materials or backfill using only Protection 03 boards.
If the area around the substructure can be drained to a low level outlet then GCP recommends the HYDRODUCT range of ® drainage membranes.
Advantages:
Water and vapour proof – provides protection for all basements BS 8102:2009
Gas resistance – BITUTHENE 8000 and 8000S membranes are certified by BBA to score 2 points as a gas resistant barrier (see BS 8485:2015 Table 7) and additional 2.5 points as a structural barrier in Grade 3 basements (BS 8485:2015 Table 5).
Chemically resistant – provides effective external protection against aggressive soils contaminated ground water and hydrocarbons in suspension
Superior performance – 70 m hydrostatic pressure resistance with ultra low moisture transmission rate
Wide application "window" reduces delays – application temperature range from -5ºC to +35ºC and damp surface tolerant
Unique composite film – engineered for strength flexibility and a smooth finish
Facilitates quality assured installation – printed overlap line ensures minimum laps; light grey colour highlights accidental damage for simple patch repairs.
System Compatibility -can be combined with PREPRUFE pre-applied membranes BITUTHENE LM and HYDRODUCT for system solutions.
Bituthene 8000 20m x 1m
£367.81 (inc. VAT)
£306.51 (Ex. VAT)
0 company wide current stock level
Enquire Now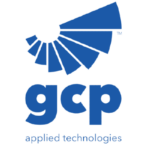 Reviews
Only logged in customers who have purchased this product may leave a review.