Flexcrete Marine Mortar S Structural Repair Mortar A&B 30kg
SKU: 015MMSA&B30
Flexcrete Marine Mortar S Structural Repair Mortar A&B 30kg
£93.66 (inc. VAT)
£78.05 (Ex. VAT)
0 company wide current stock level
Enquire Now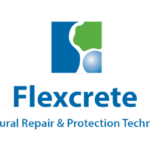 Flexcrete Marine Mortar S Structural Repair Mortar A&B 30kg
Description:
A two component water-based (VOC-free) fibre reinforced polymer modified cementitious mortar with excellent adhesion for use in areas subject to early immersion.
Intercrete 4804 cures rapidly to produce a high strength mortar with enhanced polymeric properties for the repair of voids in aggressive marine environments. Suitable for thicknesses up to 50mm (2.0 inches).
Uses:
Specifically designed for the structural repair and profiling of vertical horizontal and overhead surfaces in marine and tidal areas which are subject to early immersion.
Intercrete 4804 is a thixotropic mortar which allows easy trowel application whilst enabling high application thicknesses up to 50mm (2 inches) per layer in both vertical and horizontal applications.
Excellent resistance to wash-out soon after application.
E-marked in accordance with BS EN 1504-3 Class R4. Suitable for repair methods 3.1 3.2 7.1 7.2 as defined in BS EN 1504-3.
Flexcrete Marine Mortar S Structural Repair Mortar A&B 30kg
£93.66 (inc. VAT)
£78.05 (Ex. VAT)
0 company wide current stock level
Enquire Now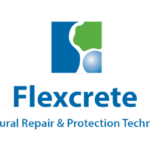 Reviews
Only logged in customers who have purchased this product may leave a review.