Intercrete 4811 (Bond-Prime) 25ltr
SKU: 015BP25
Intercrete 4811 (Bond-Prime) 25ltr
£435.62 (inc. VAT)
£363.02 (Ex. VAT)
0 company wide current stock level
Enquire Now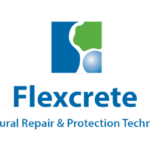 Intercrete 4811 (Bond-Prime) 25ltr
Description:
BOND-PRIME is a rapid curing, water-based product consisting of an acrylic copolymer modified with a unique water-emulsified epoxy cross-linking agent. BOND-PRIME is inherently hydrophobic and alkali resistant, making it ideal for application to a wide range of new and aged mineral substrates.
It is non-hazardous, and application is by brush, roller or airless spray to prime and stabilise surfaces prior to the application of Flexcrete's specialist membranes. BOND-PRIME cures to form a clear film with an identifying green tint, both on and within the substrate, to provide an ideal surface for subsequent treatment.
Features & Benefits:
Enhances bond by combining penetration into the pore structure with a surface film-forming effect to produce a stabilised, sound surface ideal for treatment.
Reacts with subsequently applied coatings to provide a chemical bond giving excellent adhesion.
Dries quickly without the release of hazardous solvents and can be overcoated after just 1 hour.
Contains a pre-reacted epoxy cross-linking agent dispersed in water to minimise health hazards.
Equipment is easily cleaned with water.
Low VOC, single component, water-based formulation.
Easy and safe to apply.
Green tint ensures complete coverage of substrate.
Minimal wastage, container can be re-sealed and stored for future use.
Uses:
Can be used to treat a range of substrates, including:
Concrete Mortars, Renders, Masonry, Polyurethane Foam, Phenolic Board, Existing Paints, Plaster & Flexcrete Concrete Repair Mortars.
Intercrete 4811 (Bond-Prime) 25ltr
£435.62 (inc. VAT)
£363.02 (Ex. VAT)
0 company wide current stock level
Enquire Now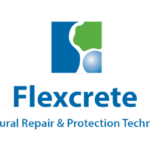 Reviews
Only logged in customers who have purchased this product may leave a review.