Intercrete 4823 (Monolevel RM) Grey 25kg
SKU: 015MLRMG25
Intercrete 4823 (Monolevel RM) Grey 25kg
£51.30 (inc. VAT)
£42.75 (Ex. VAT)
0 company wide current stock level
Enquire Now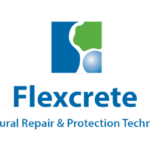 Intercrete 4823 (Monolevel RM) Grey 25kg
Description:
A pre-bagged, single component, water-based (VOC-free), fibre reinforced cementitious mortar which cures rapidly to produce a high performance, waterproof, fair-faced render. It is supplied as a single component system ready for on-site mixing and use, requiring only the addition of clean water. Thixotropic, single component, polymer modified, waterproof one-coat cementitious render.
Uses:
Designed as a one coat render for spray or trowel application on external and Internal walls as described in EN988-1.
Intercrete 4823 is fibre reinforced to provide excellent tensile strength, impact strength and the ability to resist cracking.
The dense matrix provides excellent protection from the ingress of acid gases, moisture and chlorides.
Can be applied at thicknesses from 5-50mm (0.2 – 2.0 inches) in a single coat which greatly reduces application costs.
Highly waterproof resisting 7 bar hydrostatic pressure on both the positive and negative side when applied at 10mm (4.0 inches) thickness.
Conforms to the requirements of BS 8102:2009, the Code of Practice for Protection of Structures Against Water from the Ground, providing the optimum 'Grade 3' completely dry environment.
Intercrete 4823 (Monolevel RM) Grey 25kg
£51.30 (inc. VAT)
£42.75 (Ex. VAT)
0 company wide current stock level
Enquire Now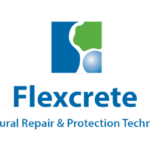 Reviews
Only logged in customers who have purchased this product may leave a review.