Intercrete 4876 (Cemprotec GFM225) 1.3m x 123m
SKU: 015CPGFM225
Intercrete 4876 (Cemprotec GFM225) 1.3m x 123m
£477.52 (inc. VAT)
£397.93 (Ex. VAT)
0 company wide current stock level
Enquire Now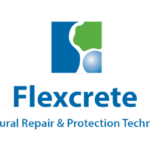 Intercrete 4876 (Cemprotec GFM225) 1.3m x 123m
Description:
CEMPROTEC GFM is a specially formulated random weave mat comprising chopped strands of e-glass fibres. It is silane coated for long-term stability and emulsion-bound to give ultra-fast wetting out properties.
Unlike traditional glass fibre reinforcements, the hybrid technology enables CEMPROTEC GFM to be quickly and effectively moulded around the most complex roof geometry, easily accommodating upstands and sealing around other protrusions.
On facades and bridge parapets requiring reinforcement, it produces an attractive, random weave effect which is aesthetically pleasing.
CEMPROTEC GFM 100 is 100g/m² single layer matting for lighter duty applications and CEMPROTEC GFM 225 is 225g/m² dual layer premium grade for ultimate durability and longevity in the most demanding exposed conditions. Due to manufacturing tolerances, weights are approximate.
Features & Benefits:
Enhances tensile strength and tear resistance of fluid applied membranes.
Allows the formation of a seamless waterproofing system with the strength of sheet waterproofing.
Enables Flexcrete membranes to accommodate additional movement in fluid applied roofing applications.
Very easy to mould around difficult contours to provide a fully armoured, seamless defence against weather.
Simple application, easy to embed even if folds are necessary because of surface undulations.
Single source solution with proven performance in widely varying climatic conditions.
Uses:
CEMPROTEC GFM is supplied in two grades for the reinforcement of the Flexcrete range of fluid applied membranes.
It is particularly suited for the reinforcement of ROOFDEX HB used in pitched and flatroof waterproofing where it greatly enhances tensile strength and tear resistance to increase cohesive strength of the composite membrane to accommodate cracks in roofing substrates.
It is also used to reinforce BIODEX and MONODEX membranes in situations where a multi-crazed or cracked substrate must be treated, or where there is a need to provide an additional defence against mechanical damage in high traffic environments.
Intercrete 4876 (Cemprotec GFM225) 1.3m x 123m
£477.52 (inc. VAT)
£397.93 (Ex. VAT)
0 company wide current stock level
Enquire Now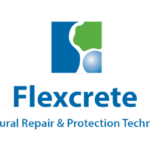 Reviews
Only logged in customers who have purchased this product may leave a review.