Lokfix E77 (12 x 585ml Box)
SKU: 002le77440
Lokfix E77 (12 x 585ml Box)
£37.56 (inc. VAT)
£31.30 (Ex. VAT)
0 company wide current stock level
Enquire Now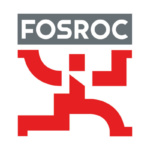 Lokfix E77 (12 x 585ml Box)
Description:
Lokfix E77 is a two-component Epoxy anchoring material, supplied in 3:1 ratio side-by-side cartridges with a static mixer nozzle. When applied it sets and cures to firmly se-cure a variety of steel fixings into concrete and solid ma-sonry substrates.
Uses:
For concrete (solid, porous and light) and solid masonry.
Accredited* for use in dry, wet and flooded concrete substrates, internal and external exposure.
Can be used with cracked concrete
Fixing of post installed reinforcement
Anchoring of threaded rod fixings
Anchoring of internal threaded rod sleeves
Can be applied to a wide variety of fixing and rebar sizes
For horizontal, vertical and overhead application
C1 and C2 seismic resistance*
Advantages:
High durability: Tested to achieve 100 year design life*
High Bond strengths for heavyweight fixings or economical design.
No additional mixing equipment required
Does not apply expansive force to the substrate
Fixings can be spaced closer together than mechanical
anchors
Enables fixings closer to edges than mechanical anchors
Low VOC
Re-usable by replacing sealing cap product may be kept to the end of original shelf life.
Tested with diamond drilled bore holes*
Waterproof, protecting the embedded fixing from corro-sion and water penetration into the substrate.
Extended gel times allow for more complex procedures
Fire rated up to 2 hours*
24 month shelf life
*consult test data for specific conditions
Lokfix E77 (12 x 585ml Box)
£37.56 (inc. VAT)
£31.30 (Ex. VAT)
0 company wide current stock level
Enquire Now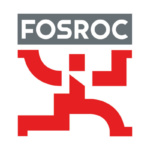 Reviews
Only logged in customers who have purchased this product may leave a review.