Mapei Purtop 400M Amber Yellow (Part B) 225ltr
SKU: 096PT400MB225
Mapei Purtop 400M Amber Yellow (Part B) 225ltr
POA
POA
0 company wide current stock level
Enquire Now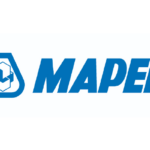 Mapei Purtop 400M Amber Yellow (Part B) 225ltr
Description
Two-component, solvent-free, hybrid polyurea membrane applied by spray using a high-pressure, bi-mixer type pump to form waterproof coatings on roofs and bridge decks directly on site
Uses
Due to its high tear strength and exceptional flexibility and resistance to chemicals, Purtop 400 M is suitable as a waterproofing membrane for large roofs and bridge decks. Also, because of its special characteristics, Purtop 400 M is suitable for waterproofing both new and existing structures. Purtop 400 M is one of the waterproofing membranes used in Purtop System Roof, a dedicated system for roofs (roofs suitable for foot traffic, inverted roofs and roof gardens), and in Purtop System Deck, a dedicated system for roofs suitable for vehicles, bridge decks and viaducts.
Waterproofing roof gardens and inverted roofs.
Waterproofing sheet metal roofs.
Waterproofing steps and stands in stadiums (with a suitable finishing product).
Waterproofing bridge and viaduct decks.
Benefits
Purtop 400 M has excellent bond strength and once reticulated, it forms a continuous strong, flexible membrane. Purtop 400 M has the following advantages:
Contains no solvents and no VOC (volatile organic compounds);
Immediate waterproofing and rapid set to foot traffic;
Excellent tensile strength (> 12 N/mm² according to ISO 37);
Excellent tear strength (> 45 N/mm according to ISO 34-1);
High crack-bridging capacity both static and dynamic, even at low temperatures;
Elongation capacity higher than 400% (ISO 37);
Excellent resistance to alkalis and diluted acids;
Quick reaction of product when applied by spray: gel time at +23°C takes approx. 7 seconds;
No reinforcement required;
Does not form overloads on load-bearing structures;
After reticulation, the product is completely inert.
Mapei Purtop 400M Amber Yellow (Part B) 225ltr
POA
POA
0 company wide current stock level
Enquire Now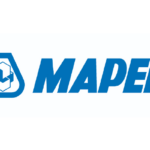 Reviews
Only logged in customers who have purchased this product may leave a review.