Mapei Silancolour Paint Plus (Pittura Plus) (RAL) 20kg
SKU: 096SPPR20
Mapei Silancolour Paint Plus (Pittura Plus) (RAL) 20kg
POA
POA
0 company wide current stock level
Enquire Now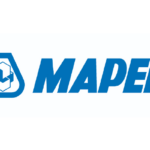 Mapei Silancolour Paint Plus (Pittura Plus) (RAL) 20kg
Description:
Siloxane paint for the hygiene of walls in internal and external applications. For painting walls which are particularly prone to the destructive action of algae mould and fungi to form a long-lasting
protective coat on the substrate towards such micro-organisms. The treatment for the walls is particularly long-lasting due to the water-repellent and breathable properties of the paint.
Technical Characteristics:
Silancolor Paint Plus is particularly resistant to the growth of algae mould and fungi. It may be used to paint walls which already have a problem with such micro-organisms after a preliminary cleaning treatment to remove them from the surface or as a preventative measure for painting buildings in particularly damp environments where the growth of such organisms is more prolific. A typical application is on north-facing walls which are particularly prone to the growth of mildew due to the these walls being damper and cold.
Silancolor Paint Plus is a silicone resin-based paint in water dispersion and apart from the aforementioned properties it
also possesses other advantages normally associated with this kind of product that is extremely high water-repellence and good permeability to vapour. Unlike normal synthetic paints it forms a thin porous film on the surface rather than a coat. Also the use of special silicone resins means that water is unable to penetrate to guarantee that the wall remains dry under all conditions. The double synergic action of Silancolor Paint Plus performed by the special components contained in the paint
eliminates all the environmental causes which normally favour the growth of micro-organisms and therefore offers excellent protection for the façade. Silancolor Paint Plus contains an anti-mould and anti-algae agent.
Silancolor Paint Plus used in conjunction with Silancolor Primer Plus and where necessary with Silancolor Cleaner Plus forms a complete efficient protective system which is able to offer a long-lasting means of defence for the surface. Silancolor Paint Plus bonds perfectly to all types of conventional and de-humidifying renders and to old well-bonded paintwork. Its water-repellent properties protect the substrate from chemical attack attracts very little dirt is highly resistant to the washing effect of rainwater and is very hard-wearing.
Silancolor Paint Plus is highly resistant to alkalis washing cycles UV rays and ageing and maintains its characteristics for a very long period of time.
Apart from its protective properties Silancolor Paint Plus leaves an attractive finish and gives a smooth opaque surface which is velvety to the touch. It is available in a wide range of colours which may be obtained using the ColorMap automatic colouring system.
Mapei Silancolour Paint Plus (Pittura Plus) (RAL) 20kg
POA
POA
0 company wide current stock level
Enquire Now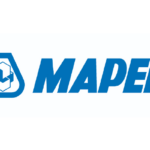 Reviews
Only logged in customers who have purchased this product may leave a review.