Mapeshield I 10/10 (24/Box)
SKU: 096MS1010
Mapeshield I 10/10 (24/Box)
POA
POA
0 company wide current stock level
Enquire Now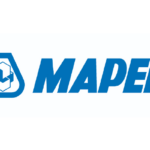 Mapeshield I 10/10 (24/Box)
Description
Pure zinc anodes dressed with a special conductive paste, for galvanic cathodic protection against corrosion of reinforcement rods in new structures and in structures requiring repair.
Mapeshield I anodes are composed of a zinc core coated with special activating paste which maintains their efficiency over the years. The anodes are applied in structures where corrosion is already present or where corrosion could be easily formed. They prevent the formation of newly-formed corrosion and reduce/block corrosion phenomenon already under way. The degree of protection depends on the number of anodes applied and the density of the reinforcement in the structure. Thanks to the metallic connections, the anodes may be installed easily and quickly on the reinforcement rods. Once installed, the zinc contained in the anodes is consumed thanks to the difference in electric potential between the two metals to keep the reinforcement rods clean and protected over the years.
Applications
Piles and abutments on bridges and viaducts.
Floor slabs.
Pre-fabricated reinforced concrete structures.
Front edges of balconies.
Concrete floors (such as car-parks).
Foundations.
Basins.
Prefabricated structures (buffer panels, beams, etc.).
Uses
Mapeshield I is particularly recommended for protecting reinforcement rods against corrosion in structures of art requiring repair work and also offers a number of advantages if applied on new reinforced structures for protection against corrosion, especially if they come into contact with aggressive agents.
Mapeshield I 10/10 (24/Box)
POA
POA
0 company wide current stock level
Enquire Now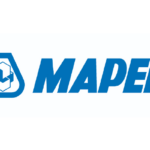 Reviews
Only logged in customers who have purchased this product may leave a review.