Intercrete 4879 (Cemprotec MCI 2020) 25ltr
SKU: 015CPMCI202025
Intercrete 4879 (Cemprotec MCI 2020) 25ltr
£2007.25 (inc. VAT)
£1672.71 (Ex. VAT)
0 company wide current stock level
Enquire Now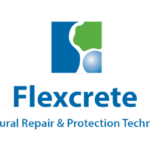 Intercrete 4879 (Cemprotec MCI 2020) 25ltr
Description:
CEMPROTEC MCI® 2020 is a clear, water-based, organic surface treatment for existing concrete structures. Based on time proven, corrosion inhibiting technology, it has been specially formulated to migrate into concrete, by liquid and vapour diffusion, to form a protective monomolecular layer on steel reinforcement, which helps to reduce corrosion.
The penetrative action of CEMPROTEC MCI® 2020 ensures that it does not inhibit the free passage of water vapour and it has a minimal effect on surface appearance.
It is most effective when used in conjunction with the Flexcrete Concrete Repair and Protection System in protecting steel in aggressive environments subject to high levels of chlorides, such as marine and highway structures.
With corrosion inhibiting technology which was developed over 20 years ago, it has a proven track record of protecting and enhancing the durability of structures worldwide.
Features & Benefits:
Water-based organic compound which migrates through the pore structure of hardened concrete by both capillary suction of the liquid and diffusion of the vapour phase. Does not need direct contact with steel.
Migrates into even the hardest concrete towards steel reinforcement, where it forms a monomolecular protective layer which helps to reduce corrosion at both the anode and cathode.
Helps to extend the life of reinforced concrete structures in aggressive environments.
Easily applied by spray, roller or brush. No cure time required.
Water-based product, free from hazardous solvents.
Uses:
To protect embedded steel reinforcement in concrete structures.
It should be used as part of the Flexcrete Concrete Repair and Protection System where additional protection is required, particularly from the effects of chloride attack.
Intercrete 4879 (Cemprotec MCI 2020) 25ltr
£2007.25 (inc. VAT)
£1672.71 (Ex. VAT)
0 company wide current stock level
Enquire Now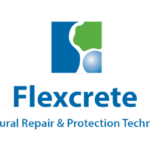 Reviews
Only logged in customers who have purchased this product may leave a review.